Escape the everyday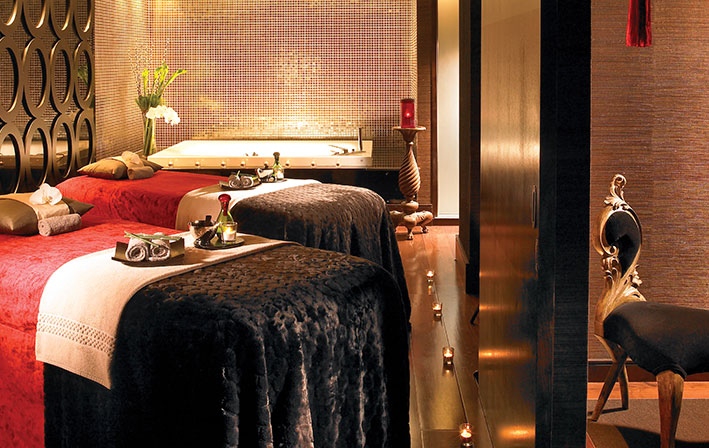 Year after year after year, Oceo Spa is named European Residential Spa Of The Year.

Not just Irish, European.

So what makes this secluded Irish resort the best residential spa in Europe every year?

We're pretty sure we've thought of everything. Every treatment, every therapy, every piece of equipment and every product you could possibly wish for. It's also got a really unusual design with subdued lighting that makes it feel a little mysterious and, perhaps, slightly secretive.
Hold on. Close your eyes. Picture the most luxurious spa you can imagine and then turn down the lights, way down, turn up the opulence and you're getting close.
14 treatment rooms, 16-metre hydrotherapy pool, outdoor vitality pool, sunken private spa gardens,
hamam suite, rasul chamber, aromatherapy suites, monsoon showers, full gym and our ice grotto.
In truth, it's extraordinary: A quiet, spacious, luxurious, dark, warm cocoon of escapism and peace and contentedness and tranquillity and, here it is: Suaimhneas. Yes. That's the perfect word.
Opened daily from 8am-8pm
Terms and conditions to read before your arrival
Read More