Escape the everyday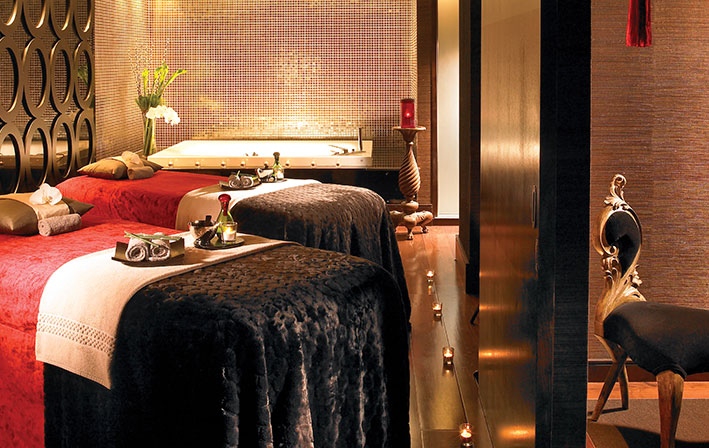 Please note that Hydrotherapy pool, Outdoor Vitality Pool and Gym facilities at the multi-award winning Oceo Spa are available to Hotel Residences and Day Guests.
Hotel guests can relax with one complimentary Two Hours Thermal Suite Experience per day, however Booking a Visiting Time to Oceo Spa is essential.
Enhance your Oceo Spa Experience by pre-booking a treatment from our Select Treatment Menu, subject to availability.
Did you know that your favourite Payot, Elemis, OTO & Neom Products are just a click away? Visit our Online Retail Shop and treat yourself today.
Year after year after year, Oceo Spa is named European Residential Spa of the Year but this year we went Global, after being named Global Luxury Hotel Spa at the World Luxury Spa Awards.
Not just Irish, not just European, but Global.

So what makes this secluded Irish resort the best residential spa in Europe every year and global luxury hotel spa winner 2019?

We're pretty sure we've thought of everything. Every treatment, every therapy, every piece of equipment and every product you could possibly wish for. It's also got a really unusual design with subdued lighting that makes it feel a little mysterious and, perhaps, slightly secretive.
In truth, its extraordinary: A quiet, spacious, luxurious, dark, warm cocoon of escapism, peace, contentedness and tranquillity and, here it is: Suaimhneas. Yes. That's the perfect word.
Opened daily from 8am-8pm. To enquire about availability at our Oceo Spa, simply call +353 (0)53 94 85120 or email our team on oceospa@seafieldhotel.com
Please be advised for safety reasons, children under 18 are not permitted to use the Gym and Children under 16 are not permitted to use the Thermal Suite Areas. Children between the ages of 16-18 years must be accompanied by an adult in the Thermal Suite Areas at all times. Proof of age will be requested for guests 16-18 years.
Read More